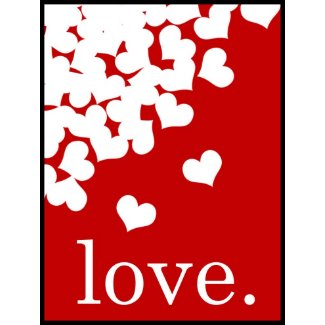 A romantic party theme great for Valentine's Day or any day. Consider our Festive Hearts celebration package when planning
Dinner Parties | Quinceanera Celebrations | Weddings, Engagement Parties, Pre-nuptial Dinners | Bat Mitzvah Celebrations | Anniversary Celebrations | Birthday Parties | Non-profit Galas | Sorority Soirees | Showers of all kinds.
One of the most fabulous parties we have ever attended was a Valentines Day party where the hosts turned an ordinary event tent into stunning venue for a spectacularly romantic couples evening. The hostess assigned each couple their very own table of two, set simply with a red cloth, elegant china, votive candles, and a lovely duo of chocolate truffles. Not only did the hosts provide an amazing dancing band but surprised us all with a real show stopper, a night of laughter with Las Vegas comedienne, Rita Rudner, world famous for her sweet-as-pie delivery of shrewdly hilarious observations about relationships. Definitely, a Valentine's Day we will always remember.
Here are a few ideas for creating a special evening of your own.
♥ Valentines Day Party Invitations
Invitations set the tone for your party … playful, colorful, serene, romantic.
Vibrant Love Valentine's Day Party Invitations | Divine Doilies Valentine's Day Party Invitations | Sweet Messages Valentine's Day Party Invitations | Valentine's day party invitations, Love Bubbles
Love Song Valentine's Day Party Invitations | Festive Hearts Valentine's Day Party Invitations | Valentine's day party invitations, Wooing Whale | Glass Hearts Valentine's Day Party Invitations
Valentine's day party invitations, Cuddly Cutouts | Not-So-Sweet Hearts Valentine's Day Party Invitations
Valentine's day party invitations, In the Air | Valentine's day party invitations, Pink Champagne | Studio basics: valentine's day party invitations, Candy Conversations
♥ Table Linens
Festive Hearts! With this theme your linen options are limitless. Your final decision should be based on two factors: the physical characteristics of the event room and your guest of honor's personal style.
Party Idea Pros loves are all the looks created in these BBJ Linen photos. Each one was better than the next, so simply choose your favorite or scroll throught their photo gallery for more inspiration.
Inspiration from BBJ Linens
Just a note on chair covers: chair covers may not be necessary if the chairs supplied are fairly neutral and in ok condition. In fact, I tend to not use chair covers at any of my personal parties. Having said that, if your budget permits, the overall look of certain rooms is enhanced if chair pads are used. Choose one of your accent colors.
If you are having a fairly large party, don't forget to include your place card table, your gift table, buffet tables, and any ceremonial tables when determining your linen count. Also, if you chose to use more ornate linens, do not use them for the cocktail hour; they will have a greater impact as your guests enter the dining room.
♥ Valentines Day Party Centerpieces
So many choices … here are just a few of our favorites
This is so frustrating — we must apologize – we cannot keep up with the constantly changing floral links so rather than continue to send you to places that no longer exist, we have decided to just post pictures for inspiration and recommend you check out the current selection at our "go to" florists!
This vase is especially good if you want to fill fill the inside with fresh cut roses and the outisde with your favorite candies.
Vase In A Vase" Glass Container | Personalized HERSHEY'S Kisses |Bulk Cocktail Flavored Jelly Beans
Now Make Them Move
These centerpieces are just too stunning to stay still. Place them on this revolving base to add movement and pizzazz to your table.
Large Rotating Display Base Has Mirror Top And Will Hold Up To 44 Lbs.
♥ Valentines Day Party Favors
If you want to lavish gifts upon your guests, you can't go wrong with any of these party favors. They will also add another dimension to your table setting. Order 1 party favor for each couple, 1 for each single.
Victorian-Style Heart Bottle Opener | Love Cookie Cutters
Mini Vanilla Heart Candle Tins | Heart Shaped Tea Infusers
♥ Valentines Day Party Favor Boxes
Heart Shaped Wedding Favor Tins | Die-Cut Heart Favor Boxes
Mini Love Favor Boxes | Heart Burlap Favor Bags
♥ Valentines Day Party Place Cards
Heart Bell Placecard Holders | Plantable Seed Place Cards
♥ Valentines Day Party Candles
Most venues supply tea-lights and holders but if yours does not, consider purchasing some. The play of light makes a difference. Place at least three on each table
Mini Gold Heart Sparkler | Personalized Shot Glass Votive Holder
♥ Valentines Day PartyKits & Decor
Heart Dazzler Valentine Paper Party Supplies | Valentine's Day Hearts Party Pack |  Valentine's "Xoxo" Party Pack | Candy Sweet Party Packs |  Hearty Cupcake Valentines Day Party Kits | Valentine Candy Hearts Themed Plates | Valentine Hearts Party Kits
Valentine's Day Party Kits: XOXO and Conversational Hearts
♥ Home Entertaining
Nambé Heart Crystal Bowl | Heart-Shaped Serving Bowl Set
♥More Aprons
Candy Heart | LOVE Apron – Valentine's Day Gift | Those Birds On Valentines Day
♥ Breakfast Anyone?
Chef's Choice 830 WafflePro Heart Waffle Iron | RSVP – Heart Shaped Egg Poacher – 4
♥ Baking
Tovolo Silicone Heart Cupcake Molds, Set of 8 | Wilton Petite Silicone 12 Cavity Heart Pan | Love Toaster Stamper
This clever little gadget helps you make a great impression first thing in the morning. Simply press the stamper onto fresh bread, toast and be adored. Makes every day Valentine's Day. Your loved one will start their day with a smile, Set featured imageand they'll think you're, well, the best thing since sliced bread.
♥ Balloons
Heart Mylar Balloon – Hot Pink | Heart Mylar Balloon – Purple | Heart Mylar Balloon – Silver | Heart Mylar Balloon – Red
♥ Gifts
Personalized Heart Compacts | Monogram Heart Charm Bracelet
♥ Health and Wellness Gifts
♥

Adult Board Games
I've Never – The Game of Truth | Loaded Questions – Adult Version | Saucy Charades | Smart Ass
Boxers Or Briefs? | Sexopoly – an Adult Board Game for Couples or Friends | The Newly Wed Game-Deluxe Edition
♥ Valentines Day Party Printable Games
Just for Grown Ups
Valentine Scavenger Hunt
Before the party, first create a list of all scavenger hunt items and then hide the items throughout your house (or weather permitting, outside).  Another option is to create fun clues
Divide the children into groups of 2-4.
Consider assigning an adult to monitor each group during their hunt.
Give each group one copy of the Valentine's Day  Scavenger Hunt checklist, a pencil or pen, and a Valentine favor box.
Items can be hidden either inside or outside(weather permitting).  start searching for the items on the list. Instruct them to place all the items they find in their bags.
Once a team finds all the items, they must hurry back to you. The first team to come back with all the items wins a prize!
Valentine Candy Guess
Fill a clear container with valentine candy (small hearts, M&Ms, or your favorite Valentine's Day candy) and count how many you place into the container when filling the container.  Either pass around the container while the children are eating or in a circle or simply place the container on a table and have the kids line up to write down their guess on how many are in the container. The one that is the closest takes the candy home. Materials needed: Clear Candy Jar, Candy, Pen, and Pink Paper

Conversation Hearts Candy Jar with Hershey's Kisses | Candy Jar (empty) | Personalized Classic Mini Candy Jars
More Valentines Day Party Games and Activities
Courtesy of PurpleTrail.com

A Special Valentine Message: You can put folded Valentine messages into balloons and fill the balloons with helium or attach them to the ceiling with tape. Leave all of the message slips blank except for one. On the one "winning" message, write "You're in luck Valentine". Attach ribbons to the bottom of the balloons to make them easy to reach. Towards the end of the party allow your guests to pull down the balloons and stomp them to check if their balloon has the winning message inside. The person who gets the written Valentine message is the winner of the game and gets a special prize (box of chocolates, etc). The balloons are also a pretty way to decorate your party room.
Valentine Word Scramble:
This is an interesting game that all will enjoy. You will need to start with a list of words associated with Valentine's Day. Scramble each of the words and make copies of the list for each guest. The guests then get 2 minutes to fix all the disorganized words. The guest who finishes the most words in the time allotted gets the prize. Or make it easy on yourself, order a printable heart themed word scramble!
This is an interesting game that all will enjoy. You will need to start with a list of words associated with Valentine's Day. Scramble each of the words and make copies of the list for each guest. The guests then get 2 minutes to fix all the disorganized words. The guest who finishes the most words in the time allotted gets the prize.
Guess How Many Hearts:
Place cinnamon hearts or other candy in a jar. Then hand out a piece of paper and pen to each of your guests. Ask them to write down how many hearts they think are inside the jar. Have a red box with an open slit at the top, and ask the guests to fold their paper and put it inside the box. The person with the closest guess will win the heart candy filled jar.
Quick Kiss:
Hide Hershey Kisses around the room and have your guests race to see who can find the most kisses. The person who finds the greatest number of kisses is the winner of the game.
Dedicate a romantic song to your sweetheart: As it's the season of love, asking your guests to sing a romantic song for their sweetheart would be a brilliant idea. This will make your guests feel more involved and it will keep everyone entertained. You can pick 3 to 4 individuals as judges, and ask them to rate the competitors. The judges can rate the contestants on their enthusiasm, the song that they choose, and how well it is presented. The couple who gets the highest rating wins the competition.
How much you know your Sweetheart: This is a fun game to play with couples at a party. Hand out two sheets of paper to each of your guests. Then ask them to write 5 things they like on one sheet of paper, and 5 things their partner likes on the other sheet of paper. The list could include anything from food to books to movies, or even vacation spots. The couple who gets the highest number of matches wins the game.
The Heart Tattoo Game:
You can ask your guest to make a nice Valentine's Day tattoo on their partner. For this you will need to prepare some body paints, face paints, or body markers to decorate with. You will also need to have some towels or washcloths on hand for any cleanup. After all the guests have made their tattoos, have everyone admire each other's tattoo and vote for their favorite. The guest who created the highest voted tattoo wins the game.
Valentine Dance Moves: For a fun filled evening that will keep everyone entertained, try one of the many dance TV games available, like "Dance Dance Revolution DVD Game". All you have to do is hook up the game, turn on the TV, crank up the volume, and let the dance moves fall where they may! With this type of game, guests are sure to have a blast and burn some serious calories! Make sure you have moved any furniture or breakable items so nobody gets hurt when the party takes off! Give out prizes for the smoothest, wackiest and most complicated dance moves. So with Valentine's Day just around the corner, start planning for your big party. It is the season of love and celebrations, so make the most of it by partying, dancing, and singing… and of course spending some precious time with the ones you love.
Party Hearty!
♥ Books
Valentine School Parties . . . What Do I Do?
♥ Love Stories
Great Classic Love Stories: Six Classic Tales of Love and Romance | Love Story by Erich Segal | Kindle Wireless Reading Device
The fun gift especially when loaded with a romantic love story!
♥ Make the Night Last a Year
…
Don't let this memorable day fade away with the setting sun. The next day, when all is still fresh, log onto Shutterfly to create photo books, memory calendars, and even photo thank you notes or create a 5×7 photo card announcing the day, time, and location of your next celebration.
Photo Books | Calendars
 | Photo Gifts
XOXO Love Scrapbook Album | Many Hearts | Valentine's day gift, hearts | Photo Pages for 3-Ring Binders
♥ Party Hearty! ♥