One Kings Lane Day of Kitchen
The One Kings Lane Day of Kitchen is here just in time for summer entertaining! This is one of the best sales because of the variety of high quality kitchen items One Kings Lane offers! Below are some of my favorite sales they are hosting. Let me know what you wind up getting to make your space ready for spring and summer.
The Spring Table at One Kings Lane
Set a table that blooms with these light, bright entertaining necessities. Full of floral dishes, playfully printed table linens, and vibrant flatware, we've got something to freshen up every spring soiree.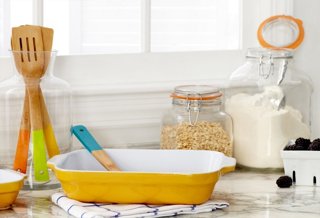 Composed Counters at One Kings Lane
From cookware inherited for your first apartment to the bone white china on your wedding registry, a fully-equipped kitchen is a highly-personal thing of beauty. For those missing a few key pieces, we've created a collection of kitchen essentials, perfect for function, family, and entertaining.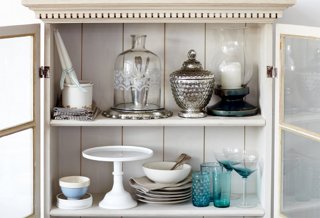 Entertaining Essentials at One Kings Lane
Warm days and balmy nights — this season is just made for entertaining. Whether you're planning a casual alfresco brunch or an elaborate outdoor party, these colorful wine glasses, tumblers, coasters and cake stands make every occasion stylish and chic.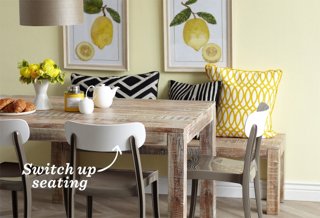 The Eat-In Kitchen at One Kings Lane
The eat-in kitchen is the heart and soul of the home. It's where friends and family gather, meals are prepped and served, and memories are made. We selected our favorite kitchen and dining finds, from furniture to table linens, so you can create your own freshly-styled, functional eat-in kitchen.
Party Hearty!