Valentine's Day Gifts Under $20.00
…Looking for the perfect Valentine's Day Gift that will show how much you care without breaking the bank?  Here are the best of the best Valentine gifts all priced under $20.00 (not including shipping).  And yes, we even found flowers within our budget!
….
Valentine's Day Flowers for under $20.00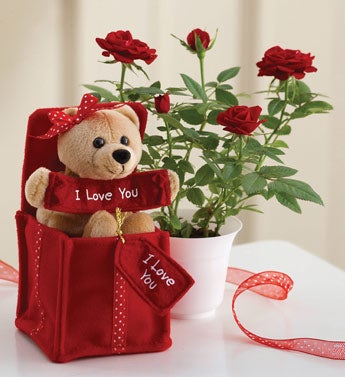 Keep checking back.  As we get closer to Valentine's Day the flower companies tend to offer some amazing deals.
Valentine's Day Sweets for your Sweetie!
See's Candy –  Assorted Chocolate Heart Boxes start as low as $6.15
See's also offers a great Valentine's Day Fundraising Program
Sorry  we cannot link directly to these Candy.com products.  Just click the links and then search by product name
Individual chocolate foil roses – $3.45 each
Order 1/2 dozen
Sweet Heart Rose Red 2 Piece Gift Box – 4.95
Jelly Belly Beananza 40 Flavor Gift Box with Sleeve – $13.45
Hershey's Kisses Milk Chocolate Keepsake Novelty Tin – $14.95
Mrs.Fields Assorted Chocolate Heart Box – $13.95
Valentine Lindor Truffles Milk Chocolate Heart – $13.45
Squares Dark Decadence Collection Heart Tin – $14.45
Hershey's Pot of Gold Premium Collection – $14.95
Candy Garter – $5.45
Candy Bra – $7.95
Dessert's On Me!© Chocolate Body Paint – $19.95
Reese's Plush Tiger – $12.45
Great for valentine treats for college students
Enough for your beloved student plus the rest of the floor!

The Popcorn Factory Valentine's Day Treats – $19.99
Please keep checking back — 2012 Valentine's selections are not yet posted
More Valentine's Day Gifts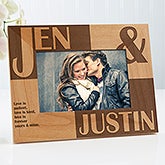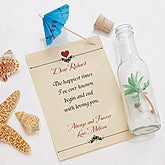 Romantic Personalized Picture Frames – Because of You Horizontal Design – SALE $17.45
Personalized Love Letter In A Bottle – $14.95
Prescription For Love© with Red Hots® Candy – $14.95
…
You Make Life Sweet©Personalized Candy Jar – $19.95
Recipe for Love© Personalized Recipe Box – Sale $19.45
Hanky Panky: Signature Lace Valentine Original Rise Thong – $18.00
Pierpaolo Pecorari Kolaus Sauvignon Blanc
2007
Orange blossom, minerals and vanillin oak spice on the nose. Dense and fleshy in the mouth; quite soft and creamy, with flavors…
$54.00 / Bottle   SALE $19.99 / Bottle
A special bottle, priced right
Sorry we can't link directly to this special deal — just search the sale wines!
Pink Bat …Turning Problems into Solutions is an  inspiring story that will change your thinking forever.  It is the perfect gift for anyone searching for creative inspiration whether it be a family member, a co-worker, or even an Odyssey of the Mind or Science Olympiad coach needing to jump start their team as they enter the dreaded but inevitable stage of  feeling like the obstacles to creating a viable solution are insurmountable.  Remember "Pink Bat Thinking" makes the impossible possible.
Pink Bat Thinking: Turning Problems into Solutions!
Valentine's Day At Home
All the little things set the mood for the day
This clever little gadget helps you make a great impression first thing in the morning. Simply press the stamper onto fresh bread, toast and be adored. Makes every day Valentine's Day. Your loved one will start their day with a smile, and they'll think you're, well, the best thing since sliced bread….
More Valentine's Day on Party Idea Pros
Valentine's Day Gift Ideas
Valentine's Day Gifts for the Special Dog in Your Life!
Festive Hearts Celebration Package
Valentine's Day Party Games
Valentine's Day Cards
Party Hearty!
…