What is better than attending the perfect Valentine's Day Party? How about being the effortlessly adorable host everyone is envious of!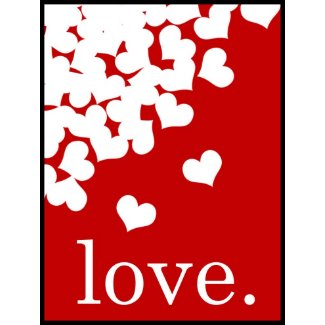 A romantic party theme great for Valentine's Day or any day. Consider our Festive Hearts celebration package when planning
Dinner Parties | Quinceanera Celebrations | Weddings, Engagement Parties, Pre-nuptial Dinners | Bat Mitzvah Celebrations | Anniversary Celebrations | Birthday Parties | Non-profit Galas | Sorority Soirees | Showers of all kinds.
One of the most fabulous parties we have ever attended was a Valentines Day party where the hosts turned an ordinary event tent into stunning venue for a spectacularly romantic couples evening. The hostess assigned each couple their very own table of two, set simply with a red cloth, elegant china, votive candles, and a lovely duo of chocolate truffles. Not only did the hosts provide an amazing dancing band but surprised us all with a real show stopper, a night of laughter with Las Vegas comedienne, Rita Rudner, world famous for her sweet-as-pie delivery of shrewdly hilarious observations about relationships. Definitely, a Valentine's Day we will always remember.
Here are a few ideas for creating a special evening of your own. Continue Reading →
1. Valentine's Day Decorating Kit| 2.Heart Prismatic Hanging Decorations| 3. Here's My Heart Chocolate Tower (great for centerpieces or to decorate a dessert bar)| 4. Heart Paper Mache Box set| 5. Pink Hearts Hanging String Decorations| 6. Hearts Mini Honeycomb Decorations| 7. 3D foil Heart Decorating Kit| 8. Decorative Crystal Heart Bowl| 9. Ivy Heart Topiary in Decorative Tin Pot
Heart Themed Party Decor 
Bring the wow factor to your festive hearts party with this ivy heart shaped topiary centerpiece. Or go for a delicious edible center to your table that your guests can nibble on during the party – simply fill this crystal heart shaped bowl with your favorite goodies. Whether you want to go simple and understated or bold and colorful we have the heart themed party decor to make your event really pop.  
Don't forget about adorable heart napkins and even heart shaped napkin rings to bring your look together!
1. Printable Seed Place Card| 2. Heart Place Card Holders| 3. Open Heart Place Card Holders| 4. Heart Shaped Glass Photo Coasters | 5. Heart Bell Place Card Holders| 6. Hearts with Rhinestones Place Card Holders|
Party Hearty!