Keys for Kappas
…
It is amazing how one small icon, a key,  can embody the essence of a Kappa Kappa Gamma woman: strong, bold, direct, and purposeful yet subtle, delicate, and feminine.  We are hoping these keys will  symbolize for you the power and authority a holder of a key possesses and will   remind you that each of us  has the power to unlock our own path to the future.
…
…
Kappa Kappa Gamma Key Necklaces, Earrings, & Charms

  
Stella & Dot Clover Key Necklace
If we could own one and only one piece of jewelry that screamed Kappa Kappa Gamma, it would be this stunning Stella & Dot Clover Key Necklace.   This beautiful clover key necklace is a must have for any Kappa, pledge or alum. Buy one for yourself and one for your big and little sister.
Sterling Silver Clover Design Blue Crystal Key Pendant
Sterling Silver Diamond Accent Blue Topaz Key 
Diamond Accent Tanzanite Key Necklace 
…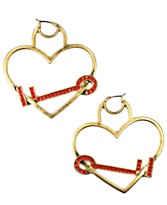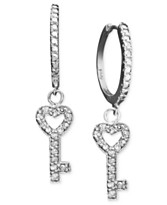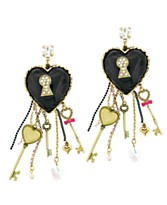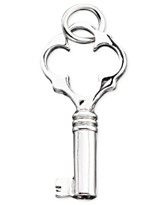 RACHEL Rachel Roy Earrings, Heart and Key Hoop Earrings
Betsey Johnson Earrings, Heart and Key Drop Earrings
Victoria Townsend Diamond Earrings, Sterling Silver Diamond Key Charm Hoop Earrings
Rembrandt Charms Sterling Silver Key Charm
…
…
"Key" Prints, Posters, Wall & Home Decor


Key Collage Art Prints

Vintage Keys Art Prints
Zodax Antique Decorative Wood Key
…
Set of 4 Malcolm Antique-Style Blue, Yellow, Red, and Green Decorative Keys 14
5 Dramatic Vintage Antique-Inspired Decorative Iron Keys
Set of 2 French Chateau Key Home Wall Decor – 29.5
Set of 6 Vintage French Antique Silver Key Hooks Home Decor
…
…
"Key" Invitations and Stationery
Rustic Keys Wedding Invitations
Flat holiday party invitation, Christmas Key
Lock and Key – Bridal Shower Invitation
…
KeysSuccessStarBurst0328093 Custom Invitations
Customizable  Party Invite with Key
…
…
Keep checking back — we will be on the look out for new new chic keys and other Kappa Kappa Gamma goodies!
…
…
Party Hearty!
…
..